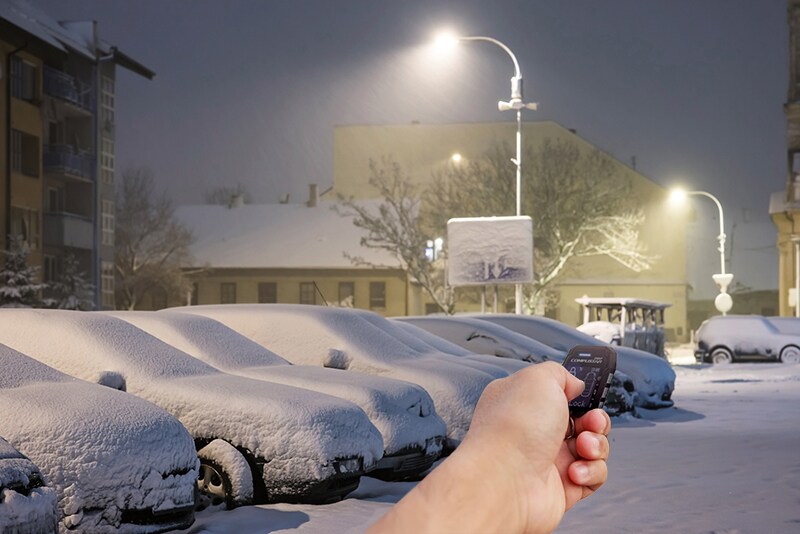 Welcome to Anthony D'Ambrosio Chrysler Jeep Dodge RAM
WELCOME TO ANTHONY D'AMBROSIO CHRYSLER JEEP DODGE RAM IN ELVERSON, PA NEW & USED AUTO DEALER SERVING THE COATESVILLE, GLENMOORE, HONEY BROOK, NORRISTOWN, POTTSTOWN AND READING AREAS IF YOU ARE SEARCHING FOR NEW OR USED VEHICLE FOR SALE AND FOUND YOURSELF OVERWHELMED BY THE MANY OPTIONS, ANTHONY'S CAN HELP YOU NARROW DOWN YOUR LIST OF CHOICES TO THE PERFECT NEW OR USED VEHICLE YOU WANT, AT A PRICE THAT WORKS FOR YOU! WE ARE A SMALL, FAMILY OWNED CHRYSLER-JEEP-DODGE-RAM DEALERSHIP IN ELVERSON, PA AND WE OFFER NEW & USED VEHICLES FOR PURCHASE OR LEASE, A SERVICE DEPARTMENT AND OUR FACTORY (OEM) PARTS & ACCESSORY DEPARTMENT. WE PROUDLY SERVE THE TRI-COUNTY AREAS OF CHESTER COUNTY, LANCASTER COUNTY AND BERKS COUNTY. WE ARE EASILY ACCESSIBLE TO THE SURROUNDING COMMUNITIES (ATGLEN, COATESVILLE, DOWNINGTOWN, GLENMOORE, HONEY BROOK, BIRDSBORO, CHESTER SPRINGS, GILBERTSVILLE) AND EVEN TO DELAWARE, NEW JERSEY AND NEW YORK. AT ANTHONY'S, OUR CUSTOMERS ARE NOT JUST A NUMBER, THEY ARE FAMILY! WE KNOW THAT PURCHASING A VEHICLE IS A LARGE INVESTMENT AND WE WANT YOU TO KNOW THAT WE WILL DO OUR VERY BEST TO MAKE YOUR PURCHASE AS EASY AS POSSIBLE. SO WHEN YOU ARE IN THE MARKET FOR A NEW OR USED VEHICLE, GIVE US A CALL OR COME ON IN. WE ARE YOUR "FRIENDLY NEIGHBORHOOD DEALERSHIP" AND WE ARE HERE FOR YOU!! ANTHONY D'AMBROSIO HAS BEEN SELLING NEW AND USED CHRYSLER-JEEP-DODGE-RAM VEHICLES TO THE GREATER TRI-COUNTY AREA FOR OVER 30 YEARS! THAT'S RIGHT! FOR OVER 30 YEARS, ANTHONY'S FAMILY OWNED AND OPERATED DEALERSHIP HAS BEEN SERVING THE GREATER TRI-COUNTY AREA. ALTHOUGH WE ARE SMALL, WE HAVE A NICE INVENTORY OF NEW AND USED VEHICLES. WE OFFER VERY COMPETITIVE PRICING AND OUR CUSTOMER REVIEWS ARE A TESTIMONY TO THE QUALITY CARE WE GIVE WHETHER YOU ARE PURCHASING A VEHICLE, SERVICING A VEHICLE OR PURCHASING PARTS AND ACCESSORIES OUR PROFESSIONAL AND COURTEOUS STAFF TAKES PRIDE IN HELPING OUR CUSTOMERS. SO, COME ON IN TO OUR DEALERSHIP AT 2681 RIDGE ROAD IN ELVERSON, PENNSYLVANIA. ALTHOUGH WE ARE SMALL, WE OFFER A DIFFERENT AND BETTER EXPERIENCE THAT WE ARE SURE YOU WILL LIKE! SEE YOU SOON! 
Can't Find What You're Searching For? We Can Help!
Here at Anthony D'Ambrosio Chrysler Jeep Dodge Ram we strive to make life as easy as possible for our customers. Whether you're look for a specific model, make or anything else, we're here to help! Fill out the form below and let us know exactly what it is you have in mind.
Let Us Know How We Can Help!